Oushak rugs are known for the silky, luminous wool they work with. The dyes tend towards: cinnamons, terracotta tints, gold, blues, greens, ivory, saffron and grays.
Many of the masterpieces of the 15th and 16th centuries have been attributed to Oushak. The popular star and medallion carpets originated in Oushak.
The late 19th century saw the rejuvenation of Oriental rug production, at this time Oushak re-surfaced as a preeminent center of weaving industry. The new Oushak industry saw two major shifts in design: floral patterns in the Persian tradition were incorporated into design and room size, decorative carpets were woven as European standards demanded.
The late 19th century weavers came from villages outside of Oushak and employed tribal techniques. Paramount to these techniques was the use of larger knots (sometimes less than 30 knots per square inch) and an all-wool foundation. The tribal style fused with the older Ushak/Smyra designs. The merger of the two styles created a new style simply known as late 19th/early 20th century Oushak carpets. The new decorative Oushak, commercially woven, employed a soft red, as its primary color offsetting the large-scale floral motifs from the field in a bright blue. The luxurious quality of the wool (for which Oushaks had always been known) aided the colors luminosity.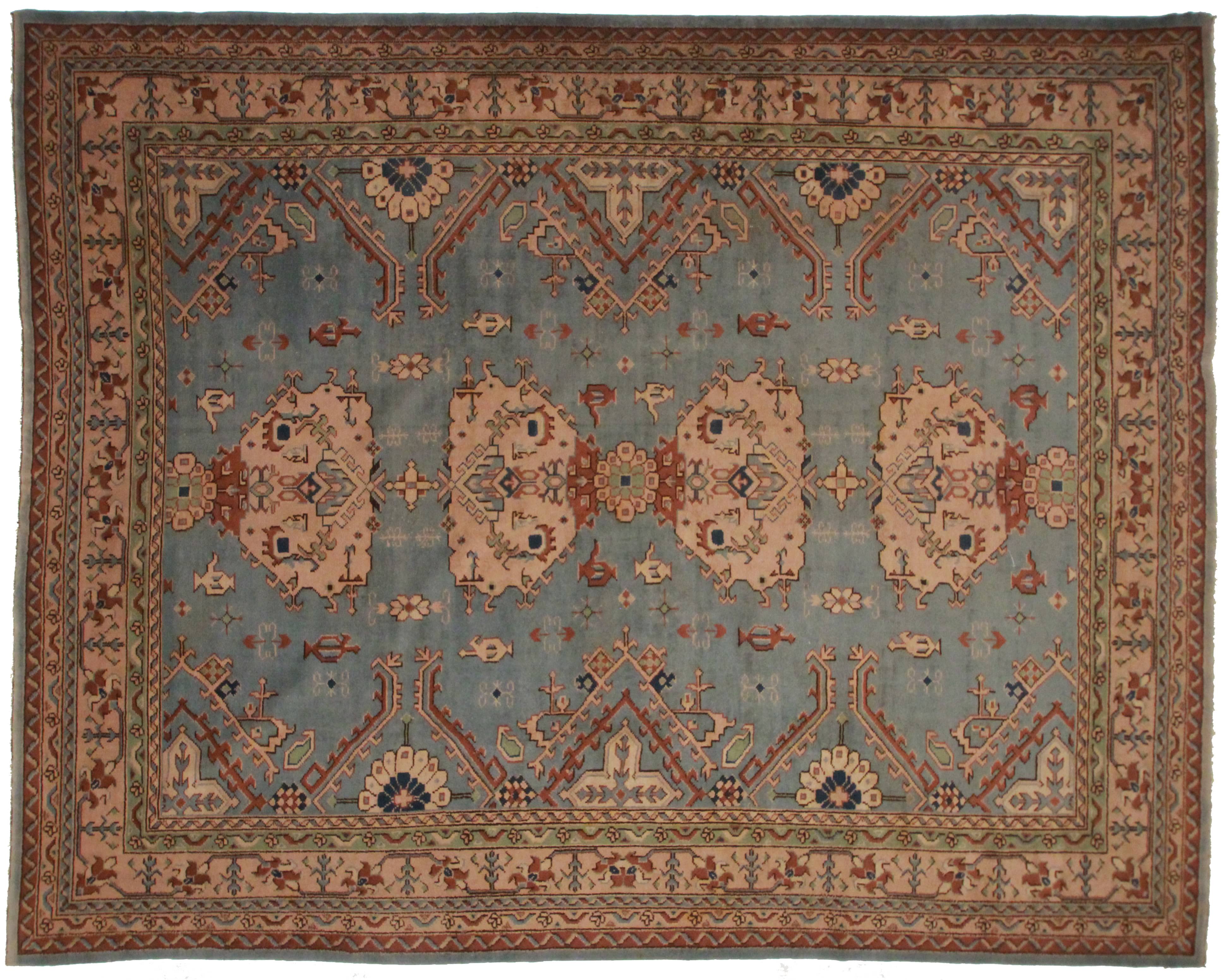 Feature rug: Antique Oushak Rug 10′ x 12′ 11″