Antique Rugs
Dallas gallery of exceptional rugs and Persian antique carpets with a comprehensive selection of beautiful vintage and antique rugs.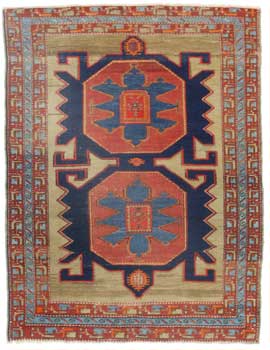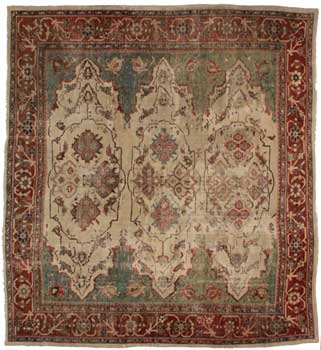 Luxurious history!
Antique Rugs History: History has always created a certain mystique and awe. To be in the presence of artifacts made by human hands that have turned to dust hundreds of years ago is an experience most people treasure. Few individuals can actually own those artifacts.
Yet, the antique Oriental rug in one of the few possessions the modern day individuals may display within their own home or office. Earliest historical indications of the handmade rug date well over 3000 B.C. when the loom was already widely known and used in Egypt. The oldest known existing rugs were discovered in the frozen Siberian Altari mountains.
Those antique oriental rugs are around 2,500 years old! Other than those frozen rugs, the earliest intact rugs date around 1500 A.D.
Although the invention of machine made carpets has resulted in vast changes in the production of handmade carpets, even today, there are many villages throughout the East, who continue to make carpets just the same as their ancestors did for kings and chiefs centuries ago.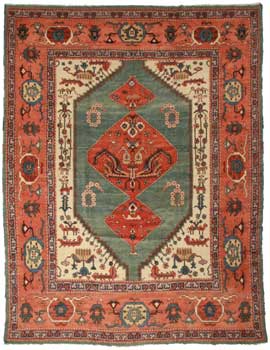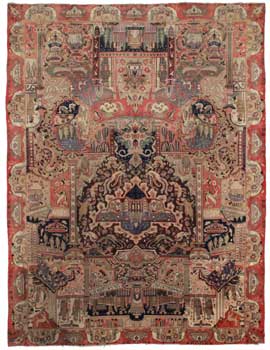 Persian, Indian, Chinese, Pakistani carpets…
What's the difference?
Many designers just don't have the time to learn everything about Oriental rugs. That's where we can help! We love to share our knowledge about this ancient art. We specialize in original antique Oriental rugs. We also have rugs from India, China, Pakistan and other countries. Learning about this ancient art can be an enjoyable experience at Exclusive Oriental Rugs. Our showroom is located in the Dallas World Trade Center, Suite 11064.
The staff of Exclusive Oriental Rugs, Inc. boast four generations of carpet making, sales, cleaning, restoration and repair.