Oriental Rug Care
Oriental rug care. At Exclusive Oriental Rugs we understand rugs are more than something to walk on! They add color and character to rooms which is why we love them. Pets, kids and family gatherings can be hard on your rug and we often we think about cleaning area rugs before a party or family gathering. While maintaining your rugs' good looks is important, rugs should also be cleaned for your health and to protect your investment.
Did you know that, with proper care and maintenance, your area rug could outlive you? Our cleaning process is designed to properly clean and protect your investment the right way. Let us care for your fine rug the way it was meant to be cared for. We offer the most splendid carpet cleaning service and have been on the cleaning services market for many years. Our top goal at Exclusive Oriental Rugs is to make your carpets and rugs look as good as the day you bought them.
Most Oriental rugs are made of wool, although some are made of silk. Wool is extremely resilient, durable and consistently out-performs other materials. It cleans and stays fresh longer, too.
To protect your rug from dirt, wear and slippage, a quality pad is indispensable. We can provide you the correct padding.
Oriental Rug Restoration
Just about any problem has a solution. Sometimes worn spots or tears need to be rewoven and restored to life. Exclusive Oriental Rugs maintains a staff of expert repair specialist to help you with any problem.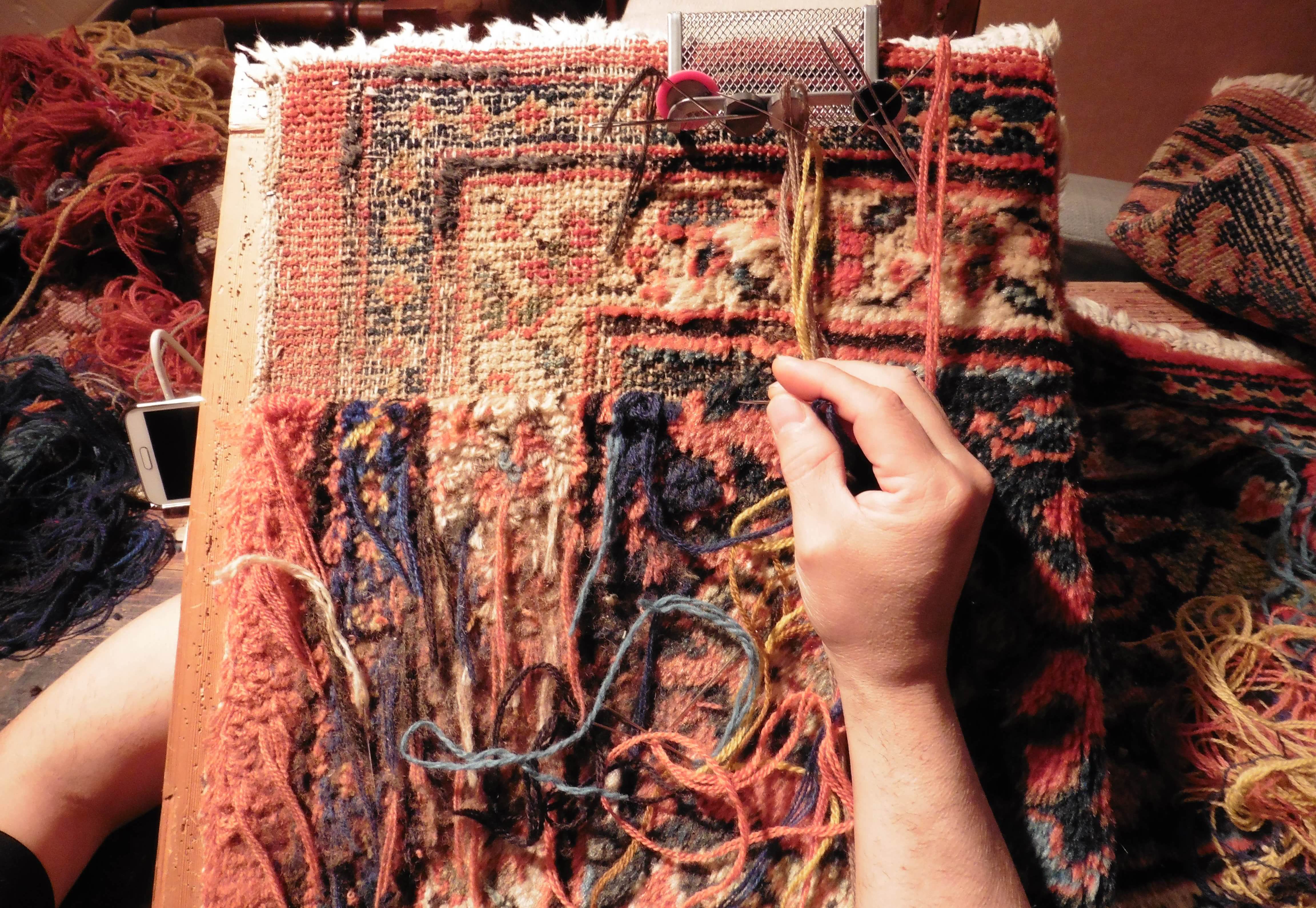 Oriental rug Care
Depending on the amount of traffic your home or office experiences, it is recommended that your rug be professionally washed every two to three years by a reputable Oriental rug cleaner.
Oriental Rug Rotation
Once a year, your rug should be rotated to insure even wear. If traffic is excessive, rotation may be needed more often; less often if traffic is limited.